Misc. Pavers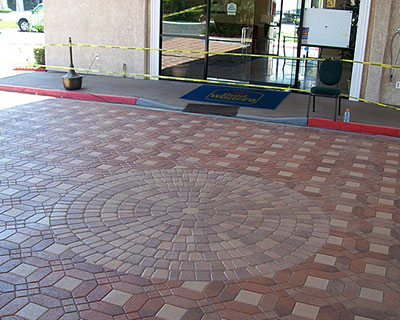 When it comes to resilient and durable landscape construction materials, you will find that pavers top the list. This is because pavers lend themselves perfectly for installations such as driveways, walkways, pathways, patios, and decks. They are also used for poolscapes, courtyard, sidewalk and entryway installations.
As you can see, these products are extremely versatile and can improve the beauty and resilience of your landscape. However, the installation needs to be handled by experts, using good quality pavers.
Customized Paver Design and Installation Solutions
We at Excel Pavers & Masonry are a full-service hardscaping company that provides miscellaneous paver installation services to clients throughout Los Angeles, Orange, Riverside, and San Diego counties. If you are a residential or commercial property owner in Newport Beach, Huntington Beach or Fullerton and need any type of paving for your property, we are the company to call.
Our team of experts will work very closely with you and make sure that your new paver installation or paver upgrade is handled efficiently, skillfully and in a timely manner. We also cater to clients in and around Arcadia, San Marino, Sierra Madre, and Monrovia.
Our team of experts has handled numerous paver design and installation projects across Temecula, Palm Desert, Corona, and the surrounding areas as well. Beautiful patios, stunning entryways, well planned driveways, and walkways can go a long way in creating unique outdoor spaces that are both functional and appealing.
Types of Pavers
While there are a large number of paving products to choose from, we recommend the use of high quality pavers such as the ones manufactured by Belgard. This company manufactures both paving products as well as finishing products that can be used in various areas of the landscape. You can choose from paving units that emulate the look of natural stone as well as brick etc.
We use our expertise to create outstanding, unique patterns and designs in your landscape. Regardless of whether you want a new patio installation, an outdoor kitchen or even your pool area paved, we can provide you high quality solutions at very cost-effective pricing. Our team of designers we provide you all the information you need about the different types of pavers and what their pros and cons are.
Paver Design Ideas
Based on the styling of your landscape and the aesthetic of your home or commercial building, they will recommend which materials will complement the look of your property. This allows you to make a more well-informed choice about the types of pavers you want on your property.
Paver units are available in a range of colors, patterns, textures, styling, and design. As mentioned earlier, we take care to ensure that the right kinds of pavers are chosen to create the perfect aesthetic in your outdoor spaces. We use our creativity and vast experience in this industry to ensure that your landscaped areas become the perfect backdrop for various outdoor structures and features that would be installed there.
Cost-Effective Paver Plans
We can handle your paver installation project in such a manner that the feature syncs perfectly with any other installations and construction that is being carried out. We can handle large-scale commercial paving projects with as much skill and expertise as small scale residential ones.
For any more information on our paver deck services, feel free to call Excel Pavers & Masonry at this number - 951-543-5920. You can also send us your queries about paver design cost or request for a free online estimate via this form.
Click on the images below to view a larger display.
Photo 1

Photo 2

Photo 3

Photo 4

Photo 5

Photo 6