Pavers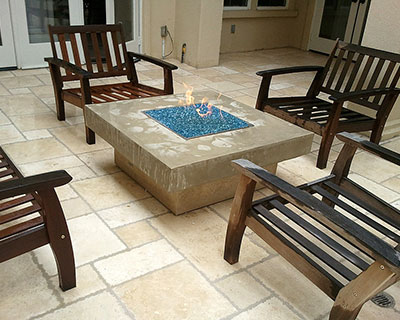 Creating stunning outdoor spaces on landscaped areas is a lot about making sure that creative designs, functional plans and the right kind of products and materials are used in the work. This makes it very necessary to hire hardscape designers with experience in this industry.
We at Excel Pavers & Masonry are a full-service hardscaping company that provides paver design and build services to clients throughout Los Angeles, Orange, Riverside, and San Diego counties.
If you are a residential or commercial property owner in Newport Beach, Huntington Beach or Fullerton and need pavers installed on your property, we are the company to call. Our team of Excel Pavers & Masonry can design different types of outdoor paved areas.
Paver Design Ideas
We also cater to clients in and around Arcadia, San Marino, Sierra Madre, and Monrovia. Our team of experts has handled numerous outdoor paving projects throughout Temecula, Palm Desert, Corona, and the surrounding areas as well. As part of these projects, we have designed and installed various features using interlocking concrete pavers from companies like Belgard.
This company manufactures pavers in a range of colors, textures, styles, sizes, and shapes. There are a number of different types of designs and patterns to choose from. We use our creativity, deep knowledge as well as vast experience in order to create beautiful paved areas on commercial and residential landscapes.
The Best Paver Plans
We strongly believe that creating outdoor spaces that are really attractive and functional as well as durable is a lot about making sure that all the features are planned to perfection.
Since we use high quality products and superior workmanship, our clients are always assured of the best hardscaping solutions. The different paver styles you can choose from include:
Aquaroc
Bergerac
Bergerac Circle
Holland Stone
Cambridge Cobble
Catalina
Catalina Slate
Dublin Cobble
Dublin Cobble Circle
Lafitt Grana Slab
Old World Paver
Turfstone
All of these different types of pavers have a very unique appearance. Whether you want to create an old world charm in your landscape or want something very distinctively modern, you are sure to find pavers that suit your needs. We have vast experience with installing all types of pavers and you can rest assured that the designs and installations would be top of the line.
Benefits of Paver Stones
There are a number of benefits to using pavers for your landscaping project such as:
As mentioned earlier pavers are available in a wide range of colors & styling as well as sizes and shapes. This provides a great amount of design flexibility.
Pavers are versatile and can be used in almost any outdoor space such as a deck, patio, walkway, driveway, pathway etc.
These units are easy to install and have to be set on compacted sand. Pavers are very easy to maintain and only require an occasional hosing. Applying a sealcoat on them every two years helps improve their scratch and stain-resistant properties.
They are very durable and can last for a number of decades, providing you value for money.
Paving stones are extremely cost-effective and perfect for residential as well as commercial landscapes
For any more information on our paver design and installation services, feel free to call Excel Pavers & Masonry at this number- 951-543-5920. You can also send us your queries about interlocking paver cost or request for a
free online estimate
via this form.
Introducing our elegant collection of interlocking concrete pavers.